Region 2 MFG Sector Workforce Development Strategy
Employers, economic development, education, workforce development, and stakeholders in the Georgia Mountains 13-county Region 2 working collaboratively to align the region's education and workforce training programs with the needs of manufacturing businesses. There is a Steering Committee and an Employer Partnership. Our Partners set Occupational Priorities, the strategy, and then work in workgroups to accomplish the value-added benefit.
Workgroups
Career Path Workgroup
Employability Skills Workgroup
Influencers Workgroup
Marketing Workgroup
Training Workgroup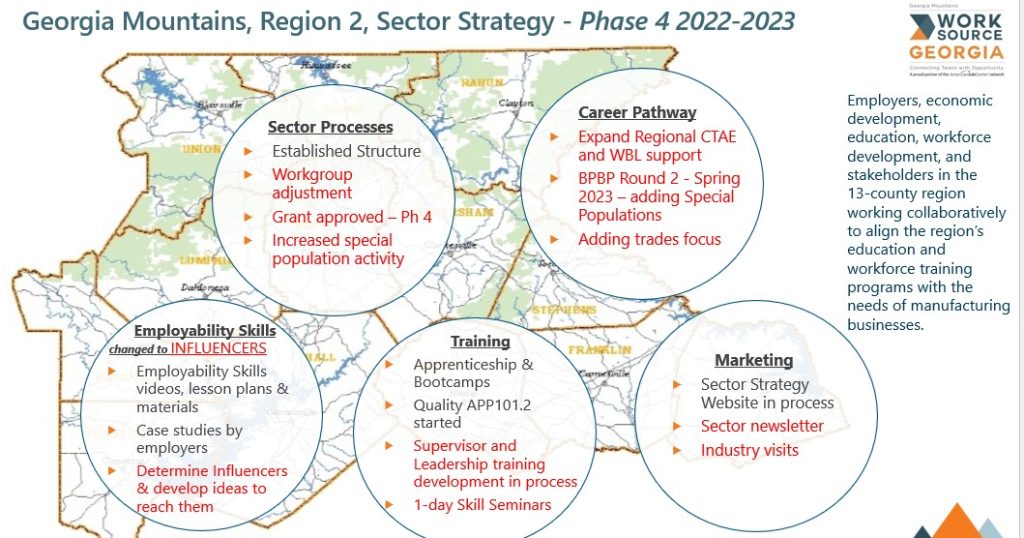 ---

WorkSource Georgia Mountains, under the Georgia Mountains Regional Commission, administers the federal WIOA funds which encourages sector strategies and partnerships. Workforce Strategies Group LLC manages the MFG Sector Strategy.